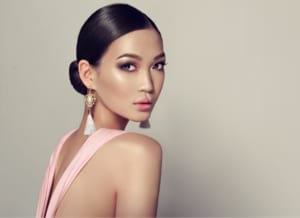 Facial harmony is desirable for the most attractive appearance. However, some patients are not born with the natural beauty they desire. For many Asian patients in the area of La Jolla, CA, the nose may be much smaller than is desired for proper symmetry and balance. Asian men and women seeking nose surgery to achieve better balance to their facial appearance are encouraged to book a consultation with Dr. Christopher Kolstad to learn more about Asian rhinoplasty.
Why might patients need a rhinoplasty?
Patients of Asian ethnicity may deal with imperfections of the nose that may impact their overall facial appearance. Dr. Kolstad understands that patients of Asian ethnicity may want to improve the balance, symmetry, and overall size of their nose while maintain the natural beauty of the Asian face. By working with an experienced surgeon such as Dr. Christopher Kolstad in La Jolla, CA, men and women can achieve the results they desire.
What can patients expect from Asian rhinoplasty procedures?
Dr. Kolstad has years of experience providing rhinoplasty treatments along with many other facial surgeries. Asian patients interested in enlarging the nose area and addressing other issues such as the size of the nostril or the bridge of the nose will need to undergo an initial evaluation with the team at Kolstad Facial Plastic Surgery to determine what changes are to be made. During this consultation, patients should have realistic expectations of what can be achieved with plastic surgery. Patients will need to arrange transportation to and from their surgery, and are encouraged to take time off of work and other social activities to facilitate the healing process and reduce the risk of infection. Patients are given after-care instructions following their procedure, and will schedule a follow-up visit to monitor recovery and results.
Consider plastic surgery with Dr. Christopher Kolstad
If you reside in La Jolla, CA or the surrounding areas, we welcome you to book ac consultation with our team to learn more about plastic surgery solutions available to you. At Kolstad Facial Plastic Surgery, we accept new patients considering aesthetic and restorative treatments. Our practice can be reached by calling (858) 859-2563 and is located at 4150 Regents Park Row, Ste. 325.