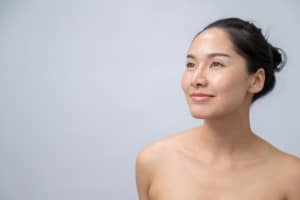 At Kolstad Facial Plastic Surgery, patients in the La Jolla, CA area have access to a wide range of cosmetic surgeries and treatments. Improving the appearance of the skin with a resurfacing procedure is highly desirable for both men and women. Dr. Christopher Kolstad is a board-certified plastic surgeon who encourages patients to consider resurfacing their facial skin with the use of the Phoenix CO2 laser devices.
What is CO2 laser resurfacing?
Patients in the community of San Diego and the surrounding cities are encouraged to ask their doctor about CO2 laser treatments. These devices use fractionated CO2 laser light to penetrate deep into the skin and stimulate collagen and elastin productive. This treatment also removes the damaged and dull skin cells on the surface of the skin to allow fresh, newer skin cells to come to the surface. The results? A glowing, refreshed, and youthful appearance for men and women. The concentrated beams of CO2 heat energy works deep within the skin to provide results that will last many months with a single treatment.
What areas of the face and body can be treated with CO2 laser resurfacing?
Facial skin
Lips
Neck
Chest
Around the eyes
On the hands
Is CO2 laser resurfacing treatment painful?
At Kolstad Facial Plastic Surgery, we understand that comfort is an important part of any treatment performed in our office. Dr. Christopher Kolstad ensures that patients are comfortable by applying a layer of strong numbing agents onto the treatment areas prior to starting the procedure. This ensures that patients are comfortable as the CO2 laser device works its magic!
Who is a candidate?
Most adults are considered appropriate candidates for resurfacing their skin using the Phoenix CO2 laser device at the practice of Dr. Christopher Kolstad.
Schedule a visit with our team today!
Dr. Christopher Kolstad of La Jolla, California is a dedicated facial plastic surgeon who provides surgical and non-surgical solutions for improving the skin and body. If you are interested in learning more about CO2 laser treatments for skin rejuvenation, he welcomes you to book a consultation appointment at his facility, located in Suite 325 at 4150 Regents Park Row. The practice can be reached by phone at (858) 859-2563.