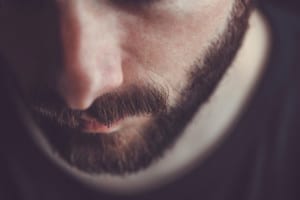 At Kolstad Facial Plastic Surgery and Hair Restoration, men in the community of La Jolla, CA can improve their masculine appearance with beard transplants. Beard transplants allow men to maintain a masculine appearance while growing a fuller, thicker beard with a surgical procedure. Patients can transplant any facial hair, including goatees, sideburns, mustaches, and chin strap beards with the help of Dr. Christopher Kolstad, a double board-certified Facial Plastic Surgeon.
What happens during a beard transplant?
First, patients consult with Dr. Christopher Kolstad to determine if they are a candidate for treatment. The doctor and patient discuss the methods of transplant including strip harvesting via FUT or follicular unit micrografting with FUE. More of our patients choose FUE because it has less scarring when compared to strip harvesting. During the procedure, Dr. Christopher Kolstad will take follicles from the back of the scalp, which is the best place to harvest hair for beard transplants and place them into the areas needed. This ensures a natural appearance and minimized recovery time.
How long does it take?
The entire process takes approximately six hours to complete. However, patients are awake during the procedure as the treatment area is numbed with anesthetics for comfort. Graft extraction requires approximately two to four hours to complete and is followed by grafting of the hair follicles onto the face.
What can I expect from recovery?
Patients can expect approximately one week for healing after FUE transplantation. After-care instructions given post-operative should be followed closely to ensure proper healing. Most patients will need to schedule around one week off of work and social activities to allow for healing. A pressure dressing is used immediately after surgery but removed a day or two following the procedure, and patients can expect some mild scabbing for about ten days post-op.
Schedule an appointment with Kolstad Hair Restoration
Dr. Christopher Kolstad and his team in La Jolla, CA welcome men into the practice for a consultation to learn more about beard transplants and other restorative solutions for the face. Patients are welcome to call the office at (858) 859-2563 and visit at 4150 Regents Park Row, Suite 325. With a visit to our practice, patients will get the knowledge they need to make an educated decision regarding beard transplantation. Our facility services patients in the areas of Del Mar, Rancho Santa Fe, San Diego, Encinitas, and Solano Beach, California.