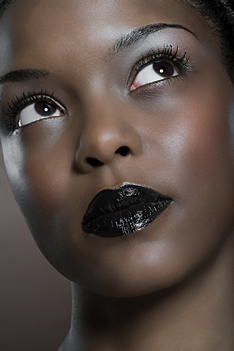 POST-INFLAMMATORY HYPERPIGMENTATION (PIH)
PIH may also result from acne, leaving behind a flat area of discoloration on the skin ranging from pink to red, purple, brown or black depending on your skin tone and depth of the discoloration. While often mistaken as acne scarring, many of Dr. Kolstad's patients are relieved to learn that these marks are not true acne scars and will fade over time.
Unfortunately, it can take a year or longer for PIH to fully fade on its own. Acid chemical peels will improve the discoloration but are not for everyone. Medical grade peels are only performed by highly trained doctors and may be more then is required to treat PIH. For many people with PIH their symptoms can be significantly improved using topical skin lightening medicines available by prescription
HYDROQUINONE
Hydroquinone is a widely used treatment for Post Inflammatory Hyperpigmentation. It is available in 4% prescription creams and works by blocking the enzyme responsible for melanin production; the culprit behind PIH discoloration. This topical medicine is applied to areas of discoloration before going to bed at night. Hydroquinone is safe and works very slowly, over the course of several weeks.
Hydroquinone may cause irritation in sensitive individuals. Daily use of sunscreen is recommended while using the hydroquinone. In some states 2% hydroquinone can be purchased over the counter. This medicine typically causes less skin irritation but can take much longer to work.
The information contained in this message may be privileged, confidential and protected from disclosure. If the reader of this message is not the intended recipient, or an employee or agent responsible for delivering this message to the intended recipient, you are hereby notified that any dissemination, distribution or copying of this communication is strictly prohibited. If you have received this communication in error, please notify your representative immediately and delete this message from your computer. Thank you.
If you have questions about treatment for acne scarring please contact Kolstad Facial Plastic Surgery to schedule a consultation with Dr. Kolstad. You may call our office at 858.859.2563 to schedule your appointment today. We are conveniently located in in La Jolla between I5 and I 805. We serve men and women in La Jolla, Del Mar, San Diego, Rancho Santa Fe, Solano Beach, Encinitas and Southern California.