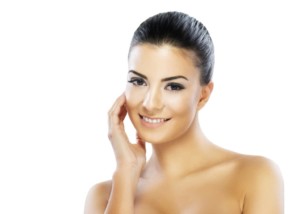 Are you bothered by loose neck skin?  Looking for a facelift expert in San Diego?  At Kolstad Facial Plastic Surgery located in La Jolla, both men and women can improve their neckline with the help of a lower facelift or neck lift.
If you are looking to tighten sagging jowls there are several treatment options available.  Early signs of aging can frequently be improved using nonsurgical skin tighteners such as Ultherapy and radiofrequency.  Sometimes volumizing procedures such as fillers or a facial fat transfer are used.  A chin implant combined with adding volume to the prejowl area can improve the lower face.  If you are concerned with loose skin in the lower face and neck than a lifting procedure would be appropriate.
Consultation with Dr. Christopher Kolstad
Dr. Kolstad can help you determine if a midface lift or lower facelift is appropriate. With a midface lift, the deep tissue of the cheeks and around the lower eyes are elevated and re-suspended in a more youthful position.  During this type of procedure Dr Kolstad typically recommends combining it with a facial fat transfer to help restore some of the lost volume of the midface.
Patients with heavy jowling and loose neck skin are great candidates for a combined lower face and necklift. A lower facelift is a great treatment for sagging jowls and to improve the contours of the neck.  The primary way this is accomplished is by removing excess skin and secondarily by elevating some of the deeper tissues. Typically the lower face and necklift procedure would be combined with a volumizing procedure such as a facial fat transfer to help restore lost facial volume.
To give a more natural result, Dr Kolstad sometimes in addition to a lower face and necklift or a revision facelift will address the upper part of the face at the same time. This could include an upper blepharoplasty (eyelid lift), a lower blepharoplasty, brow lift or even CO2 laser resurfacing. When addressing both the upper and lower face, the results tend to be more natural and balanced.
At Kolstad Facial Plastic Surgery, patients in the La Jolla, CA area can obtain a more attractive nasal area with the help of our plastic surgeon. Call (858) 859-2563 to schedule an appointment at 4150 Regents Park Row, suite 325. Our practice is conveniently located in the area of La Jolla, CA to assist men and women with cosmetic and restorative plastic surgery solutions for the face and body.