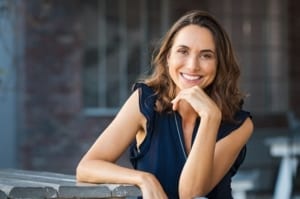 How is it that the year is almost over? November arrived quickly, and soon we'll be celebrating the New Year. But while we're all in a whirlwind, trying to shop for parties, find the perfect gifts, and get dinner parties solidified, there are a few things we want to take care of.
Yes, even when we're taking care of everyone else, we want to make sure we're taking care of ourselves, too. For many of us, that means getting manicures, fresh haircuts, and updating our beauty regimens. If you're looking for a facelift, it may be too late in the year to give you the time to heal. Nobody wants to go to a party when you're still resting and letting scars fade. So, for those last-minute results, we recommend coming in for some fillers. Keep reading for some of our favorite fillers that give amazing results with little-to-no downtime.
Botox
Botox isn't a filler, but it is a fantastic way to minimize wrinkles. If you're interested in the smooth look of a facelift, but don't have the time, Botox treatments can help mimic some of the results you're looking for. Erasing deep-set wrinkles can help you feel more confident, especially if you combine your Botox with volume-boosting fillers.
Juvederm
Juvederm offers a few different filler options that are each tailored to a specific concern. If you're looking for more volume in your cheeks, fewer fine lines, or less prominent under-eye bags, then Juvederm has a product specifically designed to give you the results you want.
Radiesse
Radiesse is a different type of filler. It is made up of calcium hydroxylapatite (CaHA) microspheres suspended in a water-based gel carrier. This amazing filler doesn't just fill in wrinkles or give you more volume in the areas you want it. It also stimulates your body's collagen production, so your results last longer.
If you need something to boost your spirits, we can help. We might not be able to help you pick out the best gifts, but we can help you feel more confident. And the best part is, these treatments don't require lengthy downtime. Call us today at (858) 859-2563 to schedule a consultation for any of these amazing filler options.