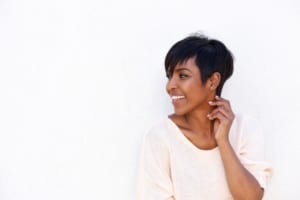 If you're not comfortable with the level of age your face shows, then you've come to the right place. A facelift can help remove wrinkles and sagging skin that make us look older than we feel. Keep reading to learn about some of the most frequently asked questions about facelift procedures.
Who is a good candidate for a facelift?
If you are unhappy with the wrinkles and sagging skin on your face and neck, then a facelift is likely a good option for you. Especially if you do not wish to come back for repeated treatments of Botox or fillers, a facelift is a better option. A facelift is a more permanent solution and, though you will keep aging, a facelift does not fade like fillers or Botox injections.
What does a facelift treat?
Your facelift will be tailored to you and your needs. Some patients have full facelifts, while others want to focus on the lower part of the face (especially if they have jowls that make them uncomfortable). We will discuss what you are looking for during your consultation. Usually, though, patients are looking to reverse major signs of aging on the face that include sagging skin and deep-set wrinkles.
How long until I can go back to work?
We recommend that you take around 10 to 14 days to recover from facelift surgery. Downtime is generally more for rest and recovery. There is usually little to no pain after a facelift surgery with Dr. Kolstad. Granted, everyone is different so you may need more than Tylenol. We will make prescription medication available to you if you require it.
How much does it cost?
The most common facelift that Dr. Kolstad performs is the full lower facelift. This type of facelift procedure is most commonly performed in a plastic surgery center using general anesthesia. The cost of a full lower facelifts can be from $10,000 to $13,000, depending on your anatomy and how the surgery progresses.
If you're ready for a beautiful, natural-looking facelift, give us a call at (858) 859-2563 to schedule a consultation with Dr. Kolstad.