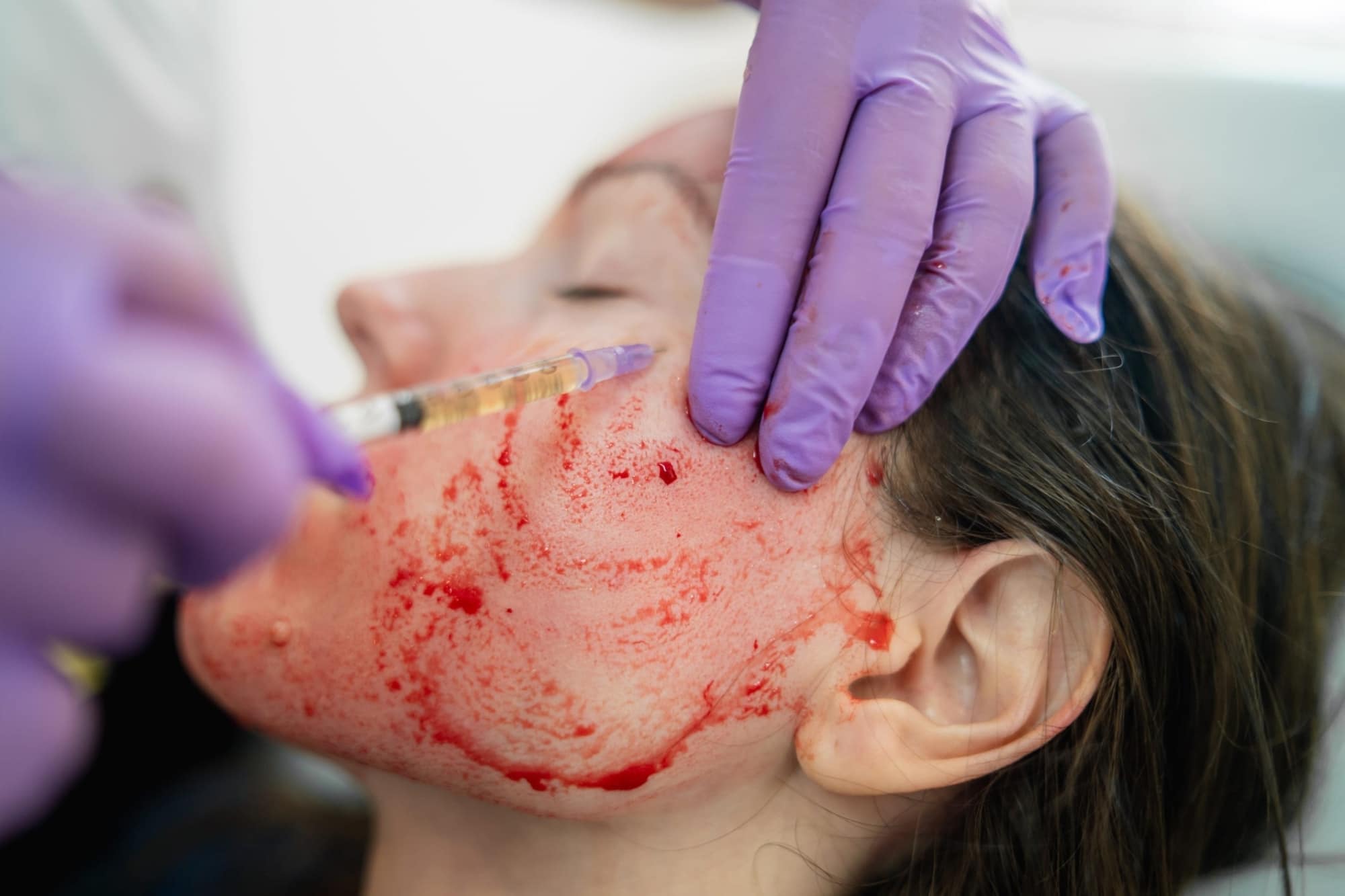 Are you looking for a less invasive facelift option in San Diego? A microneedling treatment combined with PRP uses growth factors from your body to stimulate collagen production improving lines and wrinkles in the skin. Platelets are cellular components circulating through your blood vessels. Platelet-rich plasma (PRP) can be used to rejuvenate collagen and strengthen skin.
How Is Microneedling Performed?
Microneedling and PRP treatments are performed in Dr. Kolstad's office in La Jolla. They are nonsurgical, take about 30 – 45 minutes and use a local anesthetic. The first step is obtaining PRP. A small amount of blood from your arm is used to make serum containing a high concentration of growth factors.
Microneedling is performed along the face and neck creating hundreds of thousands to millions of microchannels in the skin. At the completion of the procedure, a serum containing PRP, growth factors and regenerative chemicals is applied to the face. By gently massaging the serum into the skin the PRP becomes activated.
What Is The Difference Between A Facelift And Microneedling?
A facelift is a surgery that removes excess skin from the face and neck. There are many types of surgical facelifts, mini facelift, deep plane facelift and S-lifts. Facelifts are best for people that have moderate to significant laxity in the skin. If you are bothered by jowls and deep smile lines you may be a better candidate for a facelift.
Microneedling is a nonsurgical way of stimulating collagen without incisions. Microneedling are best for mild skin laxity and improving the texture of the skin.
If you would like to know more about facelift surgery simply schedule a consult with Dr. Kolstad at his facial plastic surgery office in La Jolla. Give us a call at 858.859.2563 or fill our a form here to schedule your appointment today.
We are conveniently located in La Jolla between the I5 and I805 freeways.  We are dedicated to plastic surgery of the face and neck and enjoy serving men and women in La Jolla, Del Mar, San Diego, Rancho Santa Fe, Solana Beach, Encinitas and Southern California.