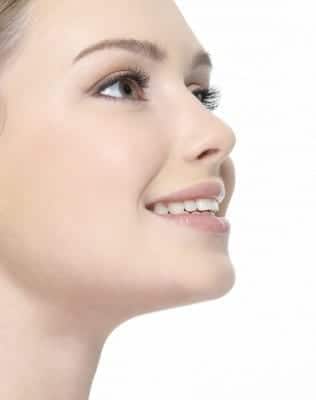 One of the most important aspects of cosmetic surgery is choosing the right surgeon. With the greater acceptance of cosmetic surgery, finding a qualified provider is easier then ever. It is important to do your homework as choosing right surgeon can be as rewarding as choosing the wrong surgeon can be disastrous. I typically recommend meeting several providers before deciding on the one that best suits your needs.
An important factor to consider when selecting among the various cosmetic surgeons is the interaction and relationship between yourself and the doctor. Your doctor should listen to you, never hurry you along, and speak with you in language that you can understand. Becoming educated about the desired procedure(s) will make it easier to engage the surgeon in important conversations about your treatment. Communicating desired goals, as well as voicing any concerns and asking questions will allow the doctor to discuss if the goals are realistic and attainable.
HOW TO evaluate facelift before and after images
The best face lift surgeons will be able to show you photographs of their work. There should be a series of 5 photographic views for every patient: front, right and left side, right and left oblique views. Be weary of a surgeon that only shows you a couple of the "best" views and hides the rest. Pay attention to the jaw and neckline, the jowls and fat underneath the chin. Make sure the before and after images are as similar as possible. If the patient is not wearing make up in the before images she should not be wearing makeup in the after images. Some surgeons try to improve their after photos by asking the patient to stick out the chin and extend their neck. Make sure the hair is pulled behind the ear to evaluate the position of the earlobe and scars.
The best facelift surgeons will be able to show you examples of their incisions and scars. Every incision will result in a scar and there is no way of doing this surgery without a scar. A good facelift scar will appear as a faint line in front of the ear and be only barely perceptible at speaking distance.
HOW TO FIND the best facelift surgeon patient reviews
When researching providers It is important to check credentials, check with the state medical board, and check patient reviews.  And finally, go with your intuition. If something doesn't feel right, it probably isn't. Be suspicious of a provider that offers the same procedure at half the cost of everyone else in town. Make sure that your surgeon is a person that you can trust and someone who will be with you through the end.
Have more questions about facelift surgery, neck lifts, mini facelifts or how to refresh your appearance?  Please visit our informational page here. Don't forget to view Dr. Kolstad's gallery of Before & After images.
If you would like to know more about facelift surgery simply schedule a consult with Dr. Kolstad at his facial plastic surgery office in La Jolla. Give us a call at 858.859.2563 to schedule your appointment today. We are conveniently located in in La Jolla between I5 and I 805.  We serve men and women in La Jolla, Del Mar, San Diego, Rancho Santa Fe, Solano Beach, Encinitas and Southern California.