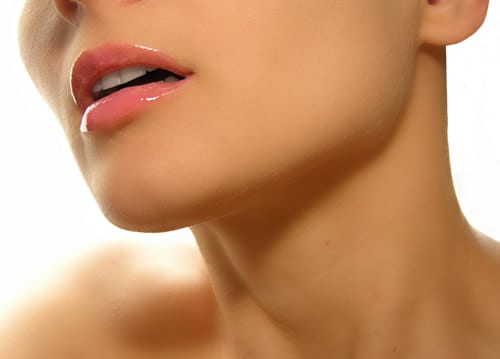 CAN I GO HOME AFTER FACELIFT SURGERY IN SAN DIEGO?
You will have a soft dressing covering your neck and cheeks. You may go home after surgery as long as you have someone to observe you for a 24 hour period. All patients are required to stay in the La Jolla (San Diego) area for at least one day after facelift surgery. The morning after surgery you will be seen and evaluated by Dr. Kolstad. Most people are allowed to travel further distances after this visit.
HOW LONG DOES IT TAKE TO RECOVER FROM FACELIFT SURGERY?
Most people take about 10 days off of work to recover. By the tenth day, all sutures and clips have been removed, the majority of the swelling has resolved and any residual bruising can be camouflaged with make-up.
IS THERE PAIN AFTER FACELIFT SURGERY?
Many of our patients do not complain of significant discomfort, with the majority using only Tylenol as needed. Prescription pain medicine is made available to you and we recommend that you have it available in case it is needed.
WILL I HAVE A "PLASTIC LOOK" AFTER FACELIFT SURGERY?
A frequent concern of our patients is looking plastic after facelift surgery. There are limitless examples of unnatural, operated results. When surgeons pull too tight, the corners of the mouth can change, the neck looks stretched and the skin can lose some of their natural contours.
It is very important to choose a plastic surgeon in San Diego that specializes in operating on the face and is comfortable with the challenging anatomy and procedures.
ARE THERE OTHER PROCEDURES I CAN DO TO ENHANCE MY FACELIFT?
Absolutely! Facelift surgery can look even better with the addition of smaller procedures. Enhancements like performing liposuction on a heavy neck can dramatically improve the jaw and neckline. In addition, fat grafting can permanently add volume to your face. Fat grafting is the process of removing unwanted fat from the belly or hips and transferring it to the deep folds around the nose and mouth, tear troughs, lips, and cheeks.
Ask Dr. Kolstad if you would benefit from any of the following:
1) Face and neck lipocontouring.
2) Facial fat transfer to the cheeks, tear troughs and midface.
3) Prejowl and chin implants.
4) Corset platysmaplasty.
5) Chemical peel or skin resurfacing.
Have more questions about facelift surgery, neck lifts, mini facelifts or how to refresh your appearance?  Please visit our informational page here. Don't forget to view Dr. Kolstad's gallery of Before & After images.
If you would like to know more about facelift surgery simply schedule a consult with Dr. Kolstad at his facial plastic surgery office in La Jolla. Give us a call at 858.859.2563 to schedule your appointment today.
We are conveniently located in La Jolla between the I5 and I805 freeways.  We are dedicated to plastic surgery of the face and neck and enjoy serving men and women in La Jolla, Del Mar, San Diego, Rancho Santa Fe, Solana Beach, Encinitas and Southern California.