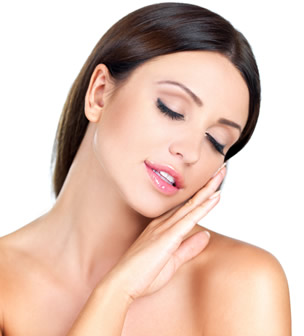 Your neck, just like your face, is unique and is best treated by a strategy developed to meet your specific features. At Kolstad Facial Plastic Surgery there is no "one surgery fits all" philosophy. Your options for face and neck enhancement depend on what you are trying to achieve, how soon you need to return to work, and which specific features you would like addressed. Dr. Kolstad will help you develop a treatment strategy that best meets your goals and lifestyle.
Without a doubt a lower face and neck lift is the most power tool to rejuvenate the lower face and neck. Sagging jowls, loss of a neckline, and excess skin can all be addressed in an elegant and natural way. There are no lasers, ultrasound devices or liquids that can come close to results of a lower face and neck lift. Worried about a "windblown" look? Don't' be. Dr. Kolstad learned his technique from one the best facelift surgeon's in the world. Using this carefully guarded technique Dr. Kolstad provides a firmer, more youthful, attractive and natural profile.
If you are looking to enhance your result, ask Dr. Kolstad if you are a candidate for the following options.
Face and Neck Enhancement Options
1) Face and neck lipocontouring. If you have stubborn deposits of fat that do not respond to diet and exercise, contouring through liposuction may be the best option for you. With this procedure, excess fat can be removed, and a firmer, more appealing profile can be achieved. A face and neck lift is designed to remove the excess skin, but it does not change the volume of fatty adipose tissue in the neck. If you have excess lipo tissue, your results may be enhanced through lipocontouring.
2) Facial fat transfer to the cheeks, tear troughs and midface. Unwanted, excess fat can be removed from you abdomen or thigh areas. The adipose tissue is then carefully cleaned and centrifuged to remove any excess red blood cells and oils. The purified lipografts are then transferred to areas of your face and neck requiring more volume. Most commonly, volume is added to the nasolabial folds, melolabial folds, cheeks, temples, and tear troughs. Virtually every area that temporary fillers are placed can be permanently augmented with long lasting facial fat transfer.
3) Corset Platysmaplasty. Have you noticed two bands running down the central part of your neck? The edges of the platysma muscle separate over time leading to pronounced, and unwanted platysmal banding. This prominent sign of aging can be easily addressed through corset platysmaplasty.
Have more questions about facelift surgery, neck lifts, mini facelifts or how to refresh your appearance?  Please visit our informational page here. Don't forget to view Dr. Kolstad's gallery of Before & After images.
If you would like to know more about facelift surgery simply schedule a consult with Dr. Kolstad at his facial plastic surgery office in La Jolla. Give us a call at 858.859.2563 to schedule your appointment today.
We are conveniently located in La Jolla between the I5 and I805 freeways.  We are dedicated to plastic surgery of the face and neck and enjoy serving men and women in La Jolla, Del Mar, San Diego, Rancho Santa Fe, Solana Beach, Encinitas and Southern California.