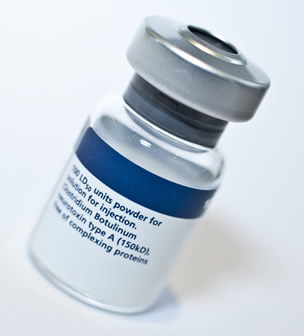 When used by trained professionals Botox can be safely applied to many different areas of the body. Botox is by far the most common "neuromodulator" in the world and it owes its popularity to its effectiveness and its safety. Botox gets its name from the botulinum toxin that is its active ingredient. A different type of botulinum toxin is found in a popular alternative to Botox called Dysport.
If too much Botox is injected can it be deadly? For an average 70 kg adult the estimated lethal dose of Botox is 3,000 units. By comparison, the average treatment area of cosmetic Botox is 25 units. If two or three areas are treated in the same visit the amount of Botox injected can reach up to 75 units. It can be hard to imagine a scenario in which 3,000 units of Botox are injected for cosmetic purposes.
When deciding if Botox is right for you it is important to discuss your concerns and health with Dr, Kolstad. Pregnant and nursing mothers should not use Botox. Patients with certain medical conditions such as Myasthenia Gravis should not use Botox either.
Botox remains one of the safest cosmetic procedures available. It does have minor side effects such as bruising or swelling. At our San Diego plastic surgery office Dr. Kolstad will discuss whether or not Botox is right for you.
If you have questions about Botox in San Diego, please contact Kolstad Facial Plastic Surgery to schedule a consultation with Dr. Kolstad. You may call our office at 858.859.2563 to schedule your appointment today. We are conveniently located in in La Jolla between I5 and I 805.  We serve men and women in La Jolla, Del Mar, San Diego, Rancho Santa Fe, Solano Beach, Encinitas and Southern California.