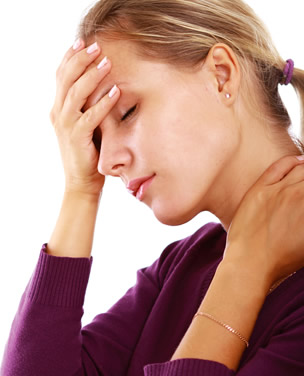 Botox can be used for more then just wrinkles and creases. The FDA has approved Botox for treatment of chronic migraines. Chronic migraines are a neurological disorder impacting an estimated 3.2 million Americans. A migraine headache is typically characterized by severe pain unrelieved by over-the-counter medicines. This intense pain typically last hours but can persist for up to a day or more. Intense, unremitting migraine headaches can lead to frequent visits to the emergency room for acute treatment.
Although Chronic Migraine occurs in both men and women, women are three times more likely than men to suffer from migraines. Sufferers often experience depression and anxiety as part of the condition. Missed days of work are the norm.
Migraine sufferers will be relieved to hear that Botox can be applied to specific pressure points throughout the forehead and glabella. By relaxing the muscular tension on the scalp migraine attacks can be significantly mitigated. Botox is recommended every 12 weeks for treatment of chronic migraine headaches.
This important migraine treatment is frequently covered by insurance. If you are concerned about the cost of Botox treatment of migraines in San Diego, we welcome you meet with Dr. Kolstad to discuss if your symptoms qualify for insurance coverage.
If you have questions about Botox in San Diego, please contact Kolstad Facial Plastic Surgery to schedule a consultation with Dr. Kolstad. You may call our office at 858.859.2563 to schedule your appointment today. We are conveniently located in in La Jolla between I5 and I 805.  We serve men and women in La Jolla, Del Mar, San Diego, Rancho Santa Fe, Solano Beach, Encinitas and Southern California.