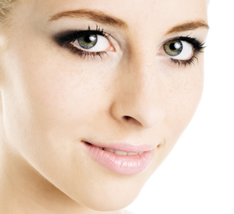 ABC News recently published an article addressing a frustration of many women. Adult onset of acne affects even those that did not experience acne during adolescence or their teenage years. For many women, hormonal fluctuations are the culprit leading to large cystic acne eruptions. The typical age of onset is between 20-29 years old.
The good news is that there are a variety of safe and effective treatments. In my practice in La Jolla, I see many women with both active cystic acne and acne scars. The key is to treat the skin before deep "ice pick" scars develop.
Cystic acne can frequently be controlled using a combination of simple therapies. I prefer to begin patients on a pulse dose of oral antibiotics and topical antibiotic solutions. The third part of the therapy is Retin-A, a facial rejuvenating product that increases production of new and healthy skin cells.
As an alternative to antibiotic therapy, many women choose oral contraceptive pills for acne relief. By controlling the hormonal fluctuations causing acne, oral contraceptives can be used as an alternative for those opposed to antibiotics. The downside to OCPs is that the pills are taken daily and may have risks for other conditions and side effects.
Read the ABC news article here: http://abcnewsradioonline.com/health-news/adult-acne-on-rise-as-women-age-and-hormones-kick-in.html
If you have questions about treatment for acne scarring please contact Kolstad Facial Plastic Surgery to schedule a consultation with Dr. Kolstad. You may call our office at 858.859.2563 to schedule your appointment today. We are conveniently located in in La Jolla between I5 and I 805.  We serve men and women in La Jolla, Del Mar, San Diego, Rancho Santa Fe, Solano Beach, Encinitas and Southern California.