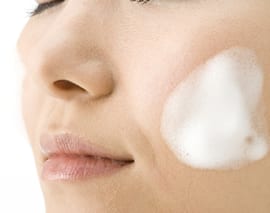 CHEMICAL PEEL RECOVERY TIME
Recovery from a mild chemical peel will require almost no recovery time at all. Some pinkness may be apparent for a short time, but this will fade quickly.
Medium chemical peels may provide discomfort, redness, and some swelling for one to two days. Most people take about one week off of work to recover. The skin may be rose colored for a period of several weeks, but this is easily camouflaged with make-up.
Deep chemical peels can take more than one week to recover from. Deep chemical peels provide the most dramatic results and are best for treating deep wrinkles and advanced spotting, but will necessitate some down time, along with post-peel skin care.
WHAT TO EXPECT DURING HEALING
Keep the resurfaced skin moist with Aquaphor ointment after the dressing is removed. Aquaphor should be applied liberally at least four times daily.
Begin soaking the peeled skin with a warm, moist gauze when instructed. The gauze should be applied three times a day for three minutes at a time.
The resurfaced skin is very smooth and will appear light rose colored for a period of weeks. Gradually the redness will fade. You may cover the area with make-up when instructed.
There should not be significant discomfort with these procedures. Intense discomfort may signal an infection. You should notify the office immediately.
SUN EXPOSURE:
The resurfaced skin is very smooth and extremely sensitive to sun exposure. San Diego is famous for it's beautiful weather and sunshine.
Always protect your face from the sun. A hat and sunglasses are a good idea. Following resurfacing procedure, our staff will tell you when it is ok to apply sunscreen, cosmetics or facial creams.
Avoid unprotected prolonged sun exposure for three months following surgery to prevent pigmentation.
More information about how to take care of your skin after a chemic peel can be found here.
If you have questions about recovery from chemical peels, please contact Dr. Kolstad at his La Jolla Plastic Surgery office. We serve men and women in La Jolla, Del Mar, San Diego, Rancho Santa Fe, Encinitas and Southern California.