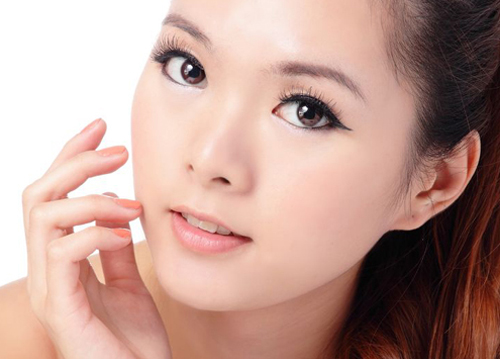 If you are looking a natural way of restoring volume to your face you have two very different options: Injectable Fillers and Fat Transfer.
1) Injectable fillers such as Restylane, Juvederm, Radiesse, Perlane, and Sculptra can be placed in the office, with minimal downtime and with a cheaper cost per treatment. At Kolstad Facial Plastic Surgery, Perlane, Restylane and Juvederm cost $600 per syringe and Sculptra costs $850 per vial. Depending on the amount of volume required it is common to need several syringes of Juvederm and Restylane or multiple vials of Sculptra. Injectable fillers are temporary and will slowly dissolve within one year or more before needing to be replaced.
ADVANTAGES OF INJECTABLE FILLERS
Cost effective: some discount providers offer Juvederm for $350 per syringe and Sculptra for $400 per vial.
Injectable fillers can be placed by nurses, aestheticians and non-specialist doctors increasing their availability and lowering their cost.
Reversible: Juvederm, Restylane and Perlane can be dissolved with an enzyme called Hyaluronidase. For patients that are not pleased with the results, hyaluronic acid fillers can be removed by adding Hyaluronidase.
Downtime: Juvederm and Restylane come in 1 mL syringes and Radiesse comes is 1.5 mL syringes. The small volume added produces less bruising, swelling and time for recovery. Many people return to work the same day or day after the treatment.
Versatility: Fillers can be used to treat very superficial lines and wrinkles in addition to deeper facial soft tissues.
DISADVANTAGES OF INJECTABLE FILLERS
Temporary: Juvederm, Restylane and Perlane last about 12 months depending on the site they are placed. Sculptra lasts longer, typically 3 years or more. After the filler is gone it will need to be replaced. For people first using Juvederm in their 30s this can lead to many trips to the doctor's office.
Small size: Many fillers come in 1 mL syringes (Juvederm, Restylane, Perlane) or 1.5 mL syringes (Radiesse). Sculptra recommends to use 1 vial per decade of life, a 40 year old is advised to have 4 vials. The number of syringes and vials required for full correction can make injectable fillers very expensive per treatment. In addition, the temporary nature of injectable fillers means they will need to be repeated.
2) Fat transfer, also know as fat grafting or liposculpture is a long-lasting and natural way of restoring volume to your face, cheeks, jowls, tear troughs and eyelids. Many facial plastic surgeons believe fat transfer to be a superior treatment alternative to temporary injectable fillers.
Unwanted fat can be removed from the abdominal and hip areas. After cleaning and purifying the fat cells they can be grafted into facial areas deficient in volume. The most common areas of fat transfer are the exact same areas treated with injectable fillers: under the eyes, tear troughs, smile lines, cheeks, nasolabial folds, marionette lines, temples and lips.
When artistically positioned into the lips, cheeks, and face, fat transfer creates a fuller, healthier, more youthful look. Because this fat is harvested from your own body, it is naturally incorporated into the face to produce long-lasting results.
ADVANTAGES OF FAT TRANSFER
Cost effective & Volume: At Kolstad Facial Plastic Surgery the price of fat transfer is as low as $1,200. During a small volume fat grafting 10-20mL of purified fat cells can be placed throughout the face, lips and cheeks. The cost of 10-20 mLs of Juvederm would be $5,000 to $12,000.
Longevity: Just as unwanted fat never seems to go away from the hips and belly, fat cells artistically placed throughout the face share the same longevity. Once incorporated into the facial soft tissues fat cells receive blood and nutrients keeping the full and plump. Many doctors believe fat transfer to be a permanent way of adding volume.
Nonsurgical: fat transfer is safe for both office and surgical settings. A small volume fat transfer (10-20mL) can safely be performed in the office under local anesthesia. Performing the procedure outside of a surgery center avoids costly facility and anesthesia fees. If you would prefer to be asleep for the liposculpture, the same procedure can be performed under general anesthesia.
Natural: the grafted fat cells are from your body. Your body recognizes them as part of you and nourishes the adipocytes to keep them alive. There is no risk of rejection, allergy or foreign body reactions.
DISADVANTAGES OF FAT TRANSFER
Downtime: Dr. Kolstad recommends taking a week off of work to allow for bruising and swelling to subside. Because of the volume (10-20 mLs) added there will be more swelling and bruising then with injectable fillers (1-2 mLs). Final results can take a full 6-12 months due to residual edema and adipocyte incorporation.
Nonreversible: Fat cells transferred into the wrong place by the wrong hands can lead to permanent dissatisfaction. Your body does not know which grafted adipocytes look flattering and which do not. The body incorporates fat cells indiscriminately. It is important for you to choose the right physician, with the best training, and artistic hands.
If you would like more information about Restylane, Juvederm, Radiesse, Perlane, Sculptra please visit our injectables page.  For current injectable pricing go here.  Don't forget to view Dr. Kolstad's gallery of Before & After images.
Looking for more information on facial fat transfer?  Don't forget to view Dr. Kolstad's gallery of Before & After images.
Give us a call at 858.859.2563 to schedule your appointment today. We are conveniently located in La Jolla between the I5 and I805 freeways.  We are dedicated to plastic surgery of the face and neck and enjoy serving men and women in La Jolla, Del Mar, San Diego, Rancho Santa Fe, Solana Beach, Encinitas and Southern California.