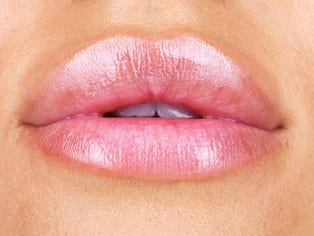 One of the most requested services at Dr. Kolstad's La Jolla Plastic Surgery office is lip enhancement. The options for augmenting the size of your lips are many and you have the privilege of choosing which best suits your needs. Whether you are looking for voluptuous "movie star" lips or simply to restore lost volume, there is an ideal solution to meet your needs.
There are a variety of surgical treatments to permanently add volume to your lips. Many times unwanted fat from your abdominal area can be transferred to your lips augmenting their shape and size. Permanent silicone implants can be placed in the upper and lower lips or both. Silicone mplants can be placed and removed in the office. One limitation to implants is that they come pre-sized and are simply placed by the surgeon, rather then sculpted.
Injectable fillers represent the best option for artistic lip augmentation. Rather then just being placed into position, injectable fillers offer the opportunity to augment specific areas of the upper and lower lips. There are both temporary (Juvederm / Restylane / Perlane) and long-lasting injectables (Silikon 1000 / Artefill) for lip augmentation.
If you have questions about lips fillers or lip lift surgery, please contact Kolstad Facial Plastic Surgery to schedule a consultation with Dr. Kolstad. You may call our office at 858.859.2563 to schedule your appointment today. We are conveniently located in in La Jolla between I5 and I 805.  We serve men and women in La Jolla, Del Mar, San Diego, Rancho Santa Fe, Solano Beach, Encinitas and Southern California.